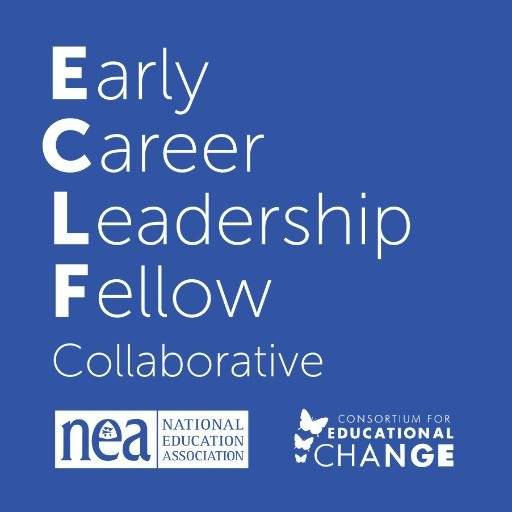 America is experiencing dramatic change within its teacher workforce with the entry of large numbers of early career educators. By profile, these newer educators thrive on collaboration, teaming and social engagement. They are interested in improving the profession, want to see student-centered changes and desire personal recognition. Amidst the decline of the labor movement, they likely weren't raised in union households and may have little experience with unions.
Alongside this demographic shift is an unprecedented assault on the labor movement, including attacks on union membership. There is growing momentum within unions to transform themselves to become more relevant among newer educators. Unionists increasingly recognize that current structures and approaches may not create a viable, compelling case for membership among new educators. Amidst this, we have an opportunity to create stronger connections. How can new educators find their voice on issues that matter to them through leadership in their Association?
The Consortium for Educational Change (CEC), in partnership with the National Education Association (NEA), invites NEA-affiliate Regional TURN local associations to apply to join the NEA/CEC Early Career Leadership Fellow (ECLF) Collaborative.
In 2017-18, CEC and NEA will support 60 Early Career Leadership Fellows in six locals across the country to:
learn about their local, state and union organization
engage in organizing strategies that connect with early career educators
determine priories of early career educators in local association
examine education policies and practices
collaborative develop a leadership engagement action plan
This is the third ECLF national cohort since this program began in 2015 and has documented success in reaching established goals in both prior years. You can learn more about the program, including watching two videos about the program, by visiting: http://www.cecweb.org/partnership/early-career-leadership-fellows/
CEC is inviting applications from the Regional TURN locals to identify six cohorts of 10 new educators who:
are within the first 5 years of the profession;
are under 35 years;
represent the diversity of America's classrooms;
have demonstrated success in improving teaching and learning; and
show promise and initial interest in future union leadership
The 6 ECLF locals will be networked intentionally and strategically throughout the year through a variety of connecting opportunities:
Two in-person national meetings (Late September or Early October, 2017 and March, 2018)
Engagement of a "Sounding Board" of 5 other early career educators per each Fellow
Local team meetings and online networking opportunities focused on action-based leadership work (October, 2017 - June, 2018)
The ECLF locals will be connected in a networked community throughout the year, sharing best practices, learnings and leadership work.
Fellows are expected to participate in both national ECLF meetings and at least 80% of local meetings. Fellows will identify and engage a Sounding Board of 5 other early career educators through their experience. With other local Fellows, they will develop, implement and present about a Leadership Engagement & Action Plan (LEAP) to address an issue of importance to early career educators. We anticipate the entire program will take between 60 and 80 hours. Fellows completing program requirements receive a $500 recognition.
Each site will also designate an ECLF Coach to support Fellows on their leadership journey. The ECLF Coach will be the primary contact with CEC and will collaborate regularly with coaches from other sites through monthly webinars. The ECLF Coach will also coordinate communications and outreach about the program with and through the local association, including a substantial social media engagement strategy and focus on personal narrative. In terms of skills and dispositions, the following are desired ECLF Coach characteristics:
Some organizational development skills/background;
Familiarity with the local association and district;
Credibility as an accomplished teacher and association leader;
Experience working with and leading adult learners
Each ECLF Coach will receive a stipend of $3,000 upon the successful completion of responsibilities over the year.

The president or his/her designee of selected locals will support ECLF work by:
Promoting the program and application process with early career educators;
Identifying participants who meet the selection criteria;
Promoting Fellows and their work through available communications channels;
Committing to open existing and new leadership opportunities to Fellows upon completion of their cohort work;
Working with CEC staff to identify and collaborate with an ECLF coach who will facilitate monthly ECLF meetings and support their Fellows during the year;
Affirming support of elected leadership, including the Executive Board, for the ECLF program
Selected local association partners should have the following conditions in place:
A strong labor/management culture
Commitment from the local association's elected officers and Executive Board to support this program
Willingness to connect Fellows with association events and leadership opportunities
Engagement and experience with the TURN region
Applications must be submitted by the local association president or his/her designee.
To review questions and and/or to submit your application, please visit this link: https://www.surveymonkey.com/r/WGNW7K8
CEC will review applications beginning Friday, August 4, 2017 and anticipates notifying selected locals by Wednesday, August 8, 2017.
We hope you will consider applying to be a part of this transformative work. Please contact ECLF@cecillinois.org with any questions.